The 5 Keys to Eliminate Stress and Easily Step into Your Soul Clarity and Personal Freedom
Put Yourself Finally On The Path To Prosperity, Happiness and Peace Of Mind.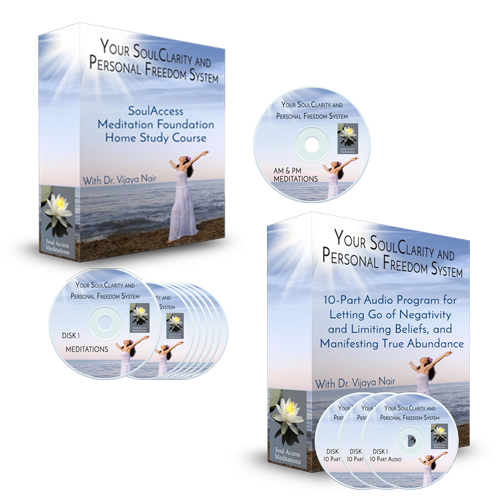 Are you sick of just going through the motions of your life without any passion or joy?
Does your work leave you exhausted, frustrated or discouraged?
Is your home life starting to feel as demanding and chaotic as your career?
Are you ready to transform these problems into opportunities and begin to manifest financial prosperity, happiness, and peace… regardless of your circumstances?
You have so much on your plate, so many decisions to make and so much that feels hard or off.
You do your best but your best never seems good enough.
There are some days you just want to give up. Even though you know you won't.
But one thing is clear… Something has to change if you're ever going to break free of your endless to-do list, connect with your loved ones, and create a life you love… one that loves you back.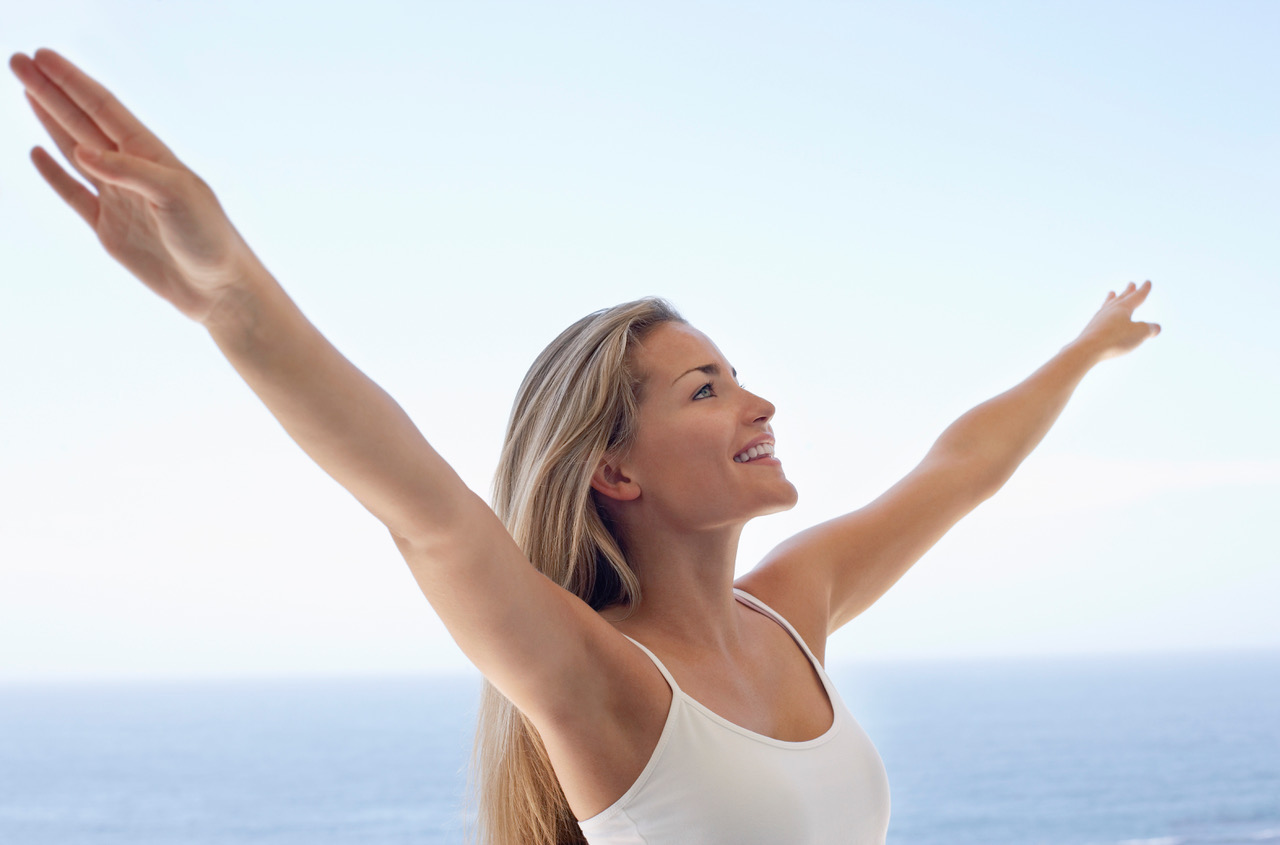 Imagine what your life and business will be like when you have:
Can easily find answers/solutions and opportunities within any challenge or problem?
No longer feel dragged down by endless problems and worries, but intead you feel uplifted, inspired and ready for anything!!
Right now, you may feel completely overwhelmed and undone by the circumstances of your life. You may be unhappy and frustrated by your relationships, stressed by your job and discouraged by your financial situation.
But in as little as 8 weeks, you can turn your present problems into an all-encompassing prosperity, peace and joy. You can access the solutions that seem to elude you now. You can know which choice to make and which path to take!

In this self-paced, community-supported program, you'll receive the full system, all the steps, tools, strategies and a bonus on-on-one call to stop the stress and chaos and create true happiness and peace in your home, your relationships and Positive Flow in every aspect of your life!
Unlike any other course or solution you've tried, this system shows you how to tap powerfully into your own Divine Guidance so you can create your own miracles and develop a mental clarity, calmness and intuition that supports your highest good.
The Soul Clarity System combines the flexibility of a self-paced course with a guided, personal program so you get both the support and the coaching you need.
Start on your Path to a New Life today!
Within 8 weeks of starting to use this system, you will:
Get instant guidance and clarity help and support with any problem that may be bugging you whether it's about money, business, relationships, etc.
Identify and release your biggest blocks keeping you from an abundance of wealth, happiness and peace of mind.
Instantly install new, divinely powerful beliefs about love, health, and money.
Heal yourself so you can return to your natural state of inner peace and open the floodgates of prosperity.
Discover how to leak-proof your personal energy — so you'll never lose the tremendous feelings of inspiration, love, wealth, harmony and peace that you experience in deep meditation.
Bring a brilliant clarity and insight into all your relationships.
Put an end to all miscommunications, misunderstandings heartaches and constant self-doubts.
Let go of old beliefs, thoughts and behaviors that have kept you stuck in less than what you want.
Live in sync with your values…
Always feel in the flow, riding high, living a life you love.
Feel more confident in your decisions, your path, your business and your relationships as a result.
You can have, and be, all of this… Get Started Today!
Hear what previous students said about this program…
"Before the Soul Clarity System I felt scattered and exhausted, running in all directions. This course has helped me to reconnect with a daily practice and take more time for myself. It also gave me a tool to structure and manage time better. "
Armelle Lefebvre, France
"I am very happy I bought the Soul Clarity and Personal Freedom system. Meditation is not new for me but this course has helped me to meditate on a daily basis, within a framework that is conducive to a deeper practice. The course develops in a gradual manner, yet its structure allows to discover the course modules, guided meditations and exercises in our own time and at our own rhythm.
Vijaya keeps the sessions very practical, holding the group space with care, introducing new tools as we go along, and offering everyone a safe supportive space for the feelings and emotions that arise. I have experienced more mental calmness and can now open up more serenely to the feelings and messages that come to me. This has helped my personal practice as well as my relationship with my family, and I know my clients will benefit too. Thank you!!"
Nathalie Vergeynst, Belgium
"This introductory course on meditation has been very insightful and helpful. It is amazing how breath and quieting the mind does help to cope with day to day challenges and worldly challenges. When you learn something new, you realize just how much more you need to learn. This Soul Clarity course has certainly whet my appetite to delve deeper. I truly appreciate the gift of learning that I have received from Dr. Vijaya."
Joanne H, Canada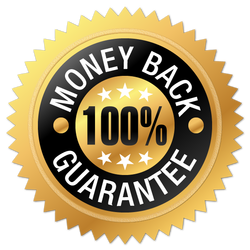 I personally guarantee this program will work, if you do the work.  Go through the entire program,  listen to the recordings, put the system into practice,  actually do the exercises and before the end of 60 days – if you aren't experiencing a richer life, you can have a full refund of every penny.
What Is included in the Soul Clarity and Personal Freedom System?
Module 1: BREATH AND MANTRA
The key to becoming Relaxed, Rejuvenated and Re-energized in mere minutes even under the most stressful situations. The transformative tool you already own that can take your day from stress to shining and radiant. How advanced meditators achieve deep peace and how you can too. How to take charge of your mind and emotions instead of letting them take charge of you! The switch in perspective guaranteed to improve your physical, emotional, mental and spiritual wellbeing and your effectiveness in all aspects of your life.
Module 2: LIGHT AND HEART MEDITATION
How to harness the power of your negative thoughts and destructive habits The proven technique to end stress and misery for good under ALL circumstances. Discover the fool proof way for handling the most challenging people and situations in your life. The #1 connection you must have at all times to be Happy, Peaceful and Successful with all of your decisions.
Module 3: CREATIVE VISUALIZATION
The key to reprograming your subconscious to handle fears, scarcity, worry and procrastination and become Happy, Fearless and experience an Abundant and Fulfilled life. Learn to manifest easily any outcome you really want in life.
Module 4: HAPPY & STRESS FREE RELATIONSHIPS
The #1 key not to be triggered by challenging people AND instead be Happy and Peaceful no matter what. How to end struggle and pain in ALL areas of your life Discover ways to feel energized and inspired naturally.
Plus, you'll discover what to do differently so that you're Super Confident, Suc-cessful and Amazed at the Miracles showing up in your Life. Learn to make lem-onade out of life's lemons!
Module 5: 10 POWERFUL AUDIO MODULES
10 Part Audio Program for Letting Go Of Negativity and Limiting Beliefs While Manifesting True Abundance
Powerful Take-aways for the 10 Audio Modules:
How to Use Creative Visualization to Manifest Your Life Goals.
How to be Present Powerfully in the Only Place that Connects Us to All Infinite Possibilities
How to Identify and Clear Negativity in our Lives..
The Real Nature of Our Mind and How to be Present Powerfully in the midst of Transitions in our Lives.
How is my life the way it is? Why is this happening to me?
How to handle Negativity in Our Lives and Transform them into Golden Nuggets of Wisdom?
Why happiness and unhappiness are two sides of the same coin and why this understanding attracts true abundance into your life.
How to deal with people in pain and access the True Gifts of the moment instead of adding more pain to all our lives.
What is the nature of true spiritual freedom? The 4 Fundamental Princi-ples for living in true freedom.
What are the benefits of living a meditative life?
AM and PM MEDITATIONS
Daily Morning and Evening Power, Freedom and Self Expression Meditations
SOUL AWAKENING MEDITATIONS
Special Meditations to help you let go all limiting and negative beliefs and gain soul clarity and more … to Live Life on Your Terms
SUPPORT GROUP
This is a closed support group on Facebook and is a place where you can network with other people meditating their way to a new life and lifestyle.
SPECIAL MEDITATIONS AND RESOURCES
This is a collection of special handouts, resources, audios and meditations to help you progress with your meditation practice. This includes: a 30 Day Meditation Experiment, a 40 Day Prosperity Plan, 6 Powerful Daily Habits for Creating and Having Sustainable Energy throughout Your Day, three special meditations, and other resources just for you!
BONUS- MEDITATION
Receive 20 Powerful Audio Meditations
 Discover how to:
Let go all limiting and negative beliefs
Gain soul clarity
Release and forgive
Build self-confidence, gratitude
Dissolve anxiety and Worry in minutes
Manifest Miracles in your life,and much more to Live Life on Your Terms.
Discover how to set the tone and intention for the day and night to give you a strong foundation to have Peace, Love, Joy, Happiness and Gratitude vibrations in your daily life and a restful sleep.

 
SPECIAL BONUS – ONE-ON-ONE SESSION
This is a private 45 min breakthrough soul clarity session with Dr. Vijaya.
You've tried so many different things.
Now it's time to take on the only thing that will ever make a difference: The Real YOU: your Divine Higher Self, the Soul Clarity and Personal Freedom System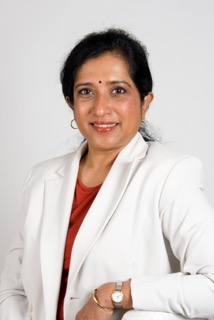 Hi, I'm Dr. Vijaya, Mother of 3, a Harvard and Columbia University trained physician, author, and creator of the Soul Access Meditation Programs. 12 years ago, despite years of training and knowledge, my life fell apart. My health declined due to a serious medical condition, a difficult divorce and drastic financial challenges.
All the treatment options including holistic modalities available were too time consuming and too expensive to be feasible for a busy professional like me. I needed something fast and effective because I wasn't in a finan-cial position to take time off work.
After years of learning from painful life experiences, guidance from mentors & successfully helping thousands of others just like you I got my a-ha moment and put all the guidance, support and help I received over the years together into a powerful system! Using my system, I finally healed from my health crisis, turned my financial crisis into abundance and prosperity, I learned to connect deeply within with my Source Energy that is the vibration of my Love, Abundance, Creativity, Happiness and Passion. I was able to transform my negative beliefs and emotions into the energy of clarity, confidence and freedom.
I soon realized that there were many people in the same boat I was, who couldn't stop working and needed effective and fast help to restore their physical, mental, spiritual and financial health. So I developed the Soul Ac-cess Meditation Programs from the strategies that healed and transformed my own life.
Thousands of my clients have successfully used the same strategies to deeply connect with their Soul Purpose and experience Creativity, Finan-cial Abundance and Happiness for themselves and serve wholeheartedly their communities.
This proven, step-by-step system has helped thousands of folks just like you eliminate the Stress, Worry and Heartaches and Finally Have a Peaceful, Happy Home and Thriving Career, make a much bigger impact in their families, in their communities and skyrocket their financial prosperi-ty.

When you purchase The Ultimate Soul Clarity and Personal Freedom System you will receive the following:
Meditation To Allow Unlimited Abundance and Wealth into Your Life, Modules video/audios   value: $3000
Over 20 Powerful Meditations to alter your subconscious programming of negative and limiting beliefs and instead to plant the seeds of a powerful sense of self confidence, gratitude, abundance, soul clarity to follow your intuition to create the life you want, dissolve limiting anxieties and worries in minutes and manifest miracles in your life   value $1000
Peer Support with a Private Facebook Group  value: $1000
One 45 min private breakthrough soul clarity session with Dr. Vijaya   value: $750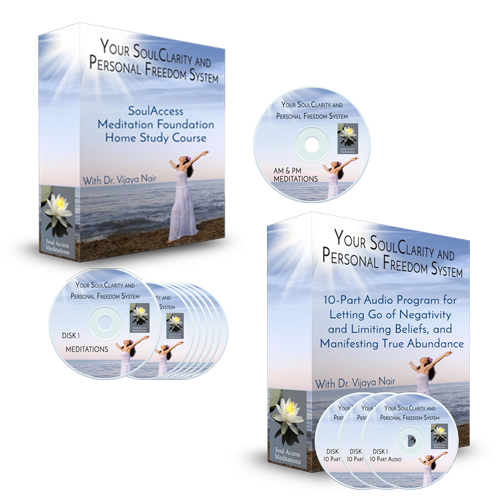 You know it is a great deal, and so does Patricia from California. She had some great things to say about the Soul Clarity System…
""Before taking the Soul Clarity course my fears were strong at times I was afraid to ask questions. In my business you need to ask lots of questions .The forgiveness meditation was like a light bulb for me, small changes started happening and now I am more confident and enthusiastic. I love the different meditation exercises as it helps me a lot it keep me from being anxious."
Patricia Parks, CA
Helping others through this experience is my passion and where I shine… And it is the focus of the Soul Clarity and Personal Freedom System.
As important as our connection to Spirit is, I haven't found anyone helping others connect to their own Inner Guidance in such a practical and visceral way.
For the past 20 years I've been mentoring folks just like you supporting them in living their lives consciously, intentionally and deliberately through by accessing their own Inner Guidance, to handle the challenges and curve balls life throws your way – doing it with ease, grace and purpose.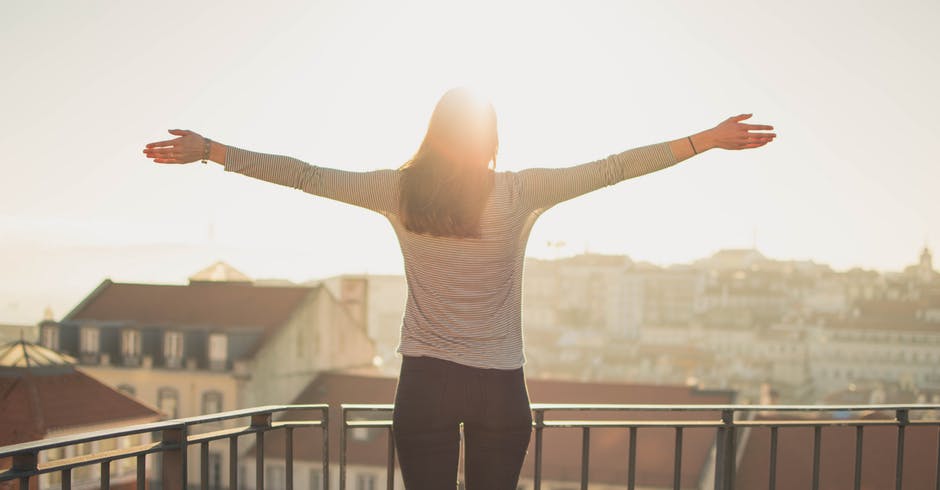 You are loved and adored beyond all measure.
Allow your Higher Self to guide you into this INCREDIBLE EXPANSION!
You are without limitation…
It's time to feel, sense and know that.
This is your chance to….
Don't settle for less than the love, peace and prosperity that is yours/ that is meant for you.
Learn how to access in the moment what is true for your best and highest good and be able to take full advantage of Divine knowledge so you can clearly receive the answers, support, information and creative juice you need and want!
The Soul Clarity and Personal Freedom System includes more than $5000 worth of videos, trainings, bonus meditations, audios and resources… all for under $550.00. Click one of the buttons below to register and you will receive Instant Access to this life  changing system.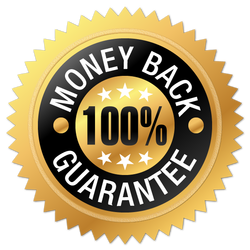 Go through the entire program,  listen to the recordings, put the system into practice,  actually do the exercises and before the end of 60 days – if you aren't experiencing a richer life, you can have a full refund of every penny.