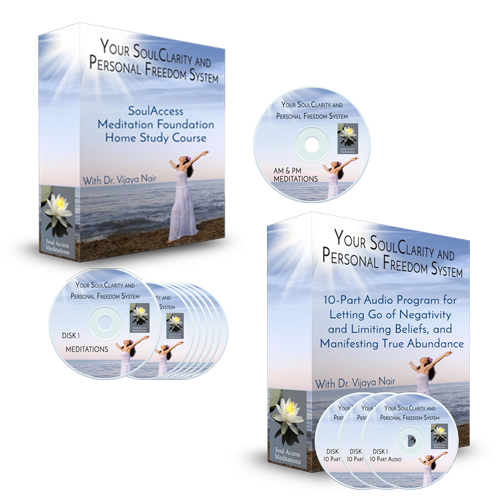 Ready for a Happy, Loving, Peaceful Home and Career?
– Feel as though your soul is stuck and everywhere you turn you feel stuck?
– Kids, home, work, life making you feel stressed and out of breath?
– Simply tired of going through the motions, and want to feel something?
There are so much out there it can be overwhelming. So I want to put this simply- are you ready to get clarity of your soul and freedom to have a happy, loving, peaceful home and career.
If you've tried EVERYTHING under the sun and still your life and household is stressed and chaotic you don't have to look any further. You are not going to find anything you've learned from meditation and or parenting books in this program. In fact you won't find any fluff in this program what-so-ever.
What you are going to get is… proven strategies, tips & techniques that worked for me and all of my clients for the past 20 years.
You'll receive Private Membership Access to:
 *  SoulAccess Meditation Home Study Course 
*  7 Soul Awakening Meditations
 *  Daily Morning Power Activation Meditation 
 *  Daily Evening Restful  Sleep Meditation
 *  10 Part Audio Modules to understand the real nature of stress and negativity in our lives
 *  Monthly Group Coaching Call
 *  Private Powerful Facebook Community Group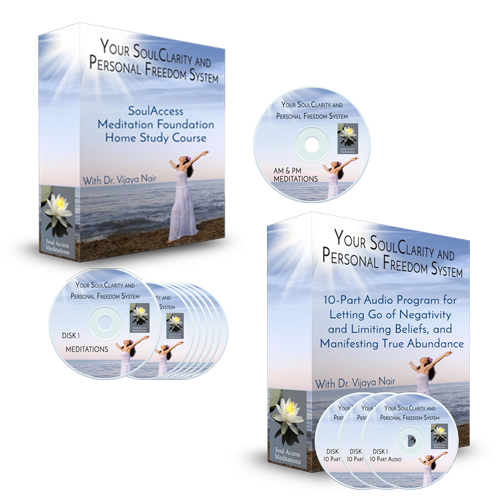 Here's just an example of one of the programs you are getting.
Module #1: Using the Power of Proven Breathing Techniques to Calm Your Stressed Mind Instantly
Empower yourself to be able to be Relaxed, Rejuvenate and Re-energized in minutes under any stressful situations. Learn proper breath techniques used by advanced meditators and get true understanding about the nature of the Mind and its workings. Learn to be in charge of your mind and emotions instead of the other way around. These powerful perspectives and exercises   are guaranteed to improve your physical, emotional, mental and spiritual wellbeing and your effectiveness in all aspects of your life. .
Module #2: Transform Negativity and Self-Limiting Beliefs into Powerful Insights and Radiate Peace and Love no matter the Challenges
Harness the power of your Mind's negativity and destructive habits and transform your life by aligning with your Core Values. Learn how to end stress and misery for good with an ancient Instant Breath technique and to connect with Universal Love at all times for Inner Guidance.
Module #3: Discover Your SuperPowers for Manifesting Happiness, Peace and Love in any area of your life
Discover the superpowers of your own Awareness and Consciousness. Learn to set powerful Intentions and Declaration to yourself. Use emotionally charged visualization meditation exercise to manifest easily and effectively what you want in your life within 30days!
Module #4: How to have Happy and Stress Free Relationships
Uncover the #1 shift you can make in your most challenging relationships with yourself and others. Learn to end struggle and pain in ALL areas of life with powerful ancient wisdom prayers. Keep creating and manifesting Miracles and live life with Fun, Grace and Purpose no matter what.
You'll also receive these BONUSES
 *  "Meditation To Allow Unlimited Abundance and Wealth into Your Life"
 *  Fast Action Bonus- The first 20 people who invest in this Program will get a Gift Certificate  for a personal one on one  90 mins coaching session with me after they  complete the 4 Module Home Study Program
 *  7 Steps to Handling and Releasing Emotional Pain/Anxieties/Fears Meditation
 * Meditation To Allow Unlimited Abundance and Wealth into Your Life Meditation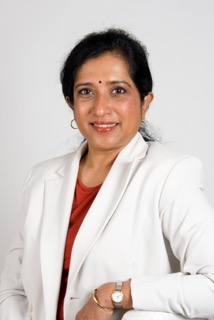 Can't wait to start
this journey with you!
Founder of SoulAccessMeditations.com and CEO of jivasupplements.org and Author of Prevent Cancer, Strokes, Heart Attacks and other Deadly Killer. Dr. Vijaya is a Ivy league trained physician, medical researcher, author, and international speaker.
I work with business owners, executives and professionals who are working long hours, managing challenging employees and or superiors at work, struggling to produce a profit and find balance and joy between career, personal and family life.

What Our Customers Are Saying
Don't just take it from us, let our customers do the talking!
"My husband and me, we were dragging our feet in life's playground not knowing where we are going and how to go where we want to go. Vijaya trained us to welcome problems as muscle building exercises to reinforce our strength and wisdom. Her courses and her encouragement have pushed me beyond my boundaries to realize my true Self and establish myself in peace, joy, faith and abundance. I highly recommend you to go through Dr.Vijaya's teachings and start opening yourself to the wonders and miracles of life."
~ SI, Ct
"As my "mediation muscles" have strengthened, I have been able to begin to discover my inner source and begin living from my authentic self.  Perhaps the most rewarding of all this "work" is the way that I am beginning to share these tools and love with my family and children. I feel blessed to have met Vijaya. Vijaya is a wonderful and loving teacher who has taught me that I already have everything I need to lead a wonderful, loving and complete life within me.  Discovering this person that I am is wondrous and has helped me become a more loving person, to myself, to my children and to everyone I interact with. Thank you!"
~ AW, Ct
"I've found Vijaya's meditation courses to be incredibly valuable to me in terms of creating my future, and getting to the core of what I would like to create. Spending time focusing on what I want to create, and my goals allows my vision to adapt to the reality of my life."
~ Laura
-Guarantee-
If you go through all 14 modules of this powerful SoulClarity and Personal Freedom System, implement all the strategies I've shared with you, not given up on yourself and still don't find this program to be exactly what you need to have a happy, loving and peaceful home and career… let me know and I will promptly and happily refund every penny you paid for this program.