EXCLUSIVE FREE MASTERCLASS
Are You Selling Your Soul to Pay the Bills?
Discover How to Reconnect to Yourself, Your Purpose & Your Family
Has your daily grind led to an exhausting and inauthentic life?
Does work stress regularly infiltrate your downtime with friends & family?
Do you spend most of your day on autopilot, overwhelmed by the pressures of both home & work?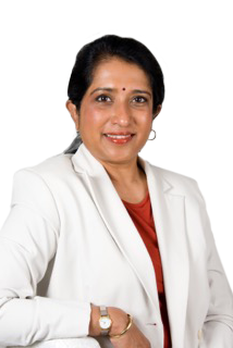 If anyone understands this, it's Dr. Vijaya Nair. She too was a hard-working parent who was stretched way too thin. As a Harvard-trained physician, wife and mother of three, her days had no end and the demands on her time kept piling up. She had nothing left to give and consequently very little left for herself.
 
Putting everyone else's needs before her own, took a toll on her physical and emotional health. But in her darkest hour, she discovered her own light. And if you're a busy professional, and you are feeling overwhelmed, Vijaya is going to show you the simple process she used to:
• De-stress her life without giving up her 6-figure income
• Reduce overwhelm from her to-do list and restore sanity and health from a near-death experience
• Set powerful intentions and declarations with yourself daily to gain resiliency in every situation
• Tap into a deeper wisdom that can guide you through life's challenges
• Master a proven, 3-step method to move away from depletion, and toward peace and gratitude
• A simple way to still get everything done without overwhelming yourself & pushing the people you love away
• The holistic modality the most successful, busy professionals are using to rapidly de-stress and transform their lives   (over 18 million people in the U.S. use this but most use it incorrectly)
• Not so obvious ways to instantly transform any stressful situation into a manageable and enjoyable experience
You can reestablish balance in your life and make your happiness a priority once again. You can connect to your higher power. You can enjoy a vibrant, radiant and joy-filled life as a working parent. And you can start right now.
Sign up today and receive these special gifts in this complimentary Masterclass:
• A Frameable Peace Prayer of St. Francis
• What's Your Stress Index? – A 5-Minute Stress Test
• A Loving Heart Gratitude Meditation
Don't put it off any longer. Now is the time to put yourself first and prioritize your own well being! Click below to register for this FREE online training.